After a whirlwind 48 hours on the beautiful Costa Brava with two even more beautiful friends of mine, I have officially decided that winter time is the best time to visit this treasure of north-east Spain.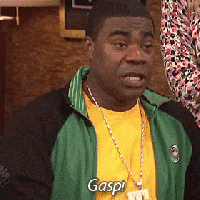 Yup. I said it. The Costa Brava is best visited in the winter. "But what about the beaches? The water sports? The sun? The warm temperatures?" Stop. Wait. Breathe. Press play. Be open to the seduction of winter on the beach.
Let's face it guys, in Barcelona and in whole of the Costa Brava in general, we are blessed with a pretty fantastic climate all year round, even in the winter. No, you won't be going for a swim in the ocean between December and March without a wetsuit, but you'll still be able to enjoy 55-65 degree temps (13-18 Celsius for everyone else not from the USA), and pretty abundant sunshine all year round.
Depending on where you want to go on the Costa Brava, you can be there in 1.5-2 hours max in the winter months. Try doing the same thing in August, and you'll add a hot and sweaty 30-40 minutes sitting in traffic both ways. Not ideal.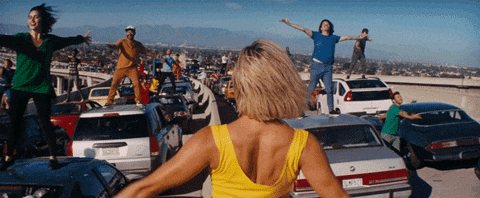 PSA: Traffic jams rarely end in musical numbers.
Let me repeat myself. THE CROWDS. This past weekend was an absolute dream without having to press through throngs of people trashing the beach and walking pathways and crowding every restaurant. Honestly, there is nothing like going somewhere like the Costa Brava in the summer to realize why we might need another plague. I'm totally kidding. Mostly. But like, maybe a small plague. Just a tad. All joking aside, imagine what it could be like to go to Aigua Blava, Sa Boadella, Aigua Freda, Cala Giverola, Tossa de Mar, and be the only ones there. Bring two towels and two bottles of wine and spread your toes. This beach is yours.
Less people mean less cars, so this is a no brainer, but unless you have fought for a janky parking spot 1 kilometer from the beach you want to go to, you have no idea how luxurious it is to be able to skooch right in to a parking spot across the street from your destination.
Guys, this one cannot, I repeat CANNOT be underestimated. Barcelona and the Costa Brava are both highly touristy places, with highly touristy prices, so any price cut is huge, but please hold to see just how huge. This past weekend, for the three of us girls to have a triple room (with sea views) for one night, included massive breakfast and lunch buffets, a welcome cocktail and tapas, coffee, wine, cava, access to the spa and a 30 minute massage, cost each of us about 80 euros. That's how much you spend on a Saturday night to dinner, drinks, and dancing if you STAY in Barcelona. Its almost a no brainer. PRO TIP: Check the hotel's website for prices. Many times websites like Weekesk and Atrapalo tell you there are things included like breakfast, welcome drinks, and spa access, when in fact those things come included for ALL guests, and buying through those sites is actually more expensive.
Don't get me wrong, I am a full supporter of exploring the Costa Brava in the warm spring and summer months as well, (clearly), but there are enormous advantages to breaking up the winter city blues with a day trip up the coast for some much needed R and R.
Have you been to the Costa Brava during summer or winter months? Do you have any tips? Let me know in the comments below!