Finding an apartment is a pain in the puto culo. Trying to get all of the things you want in the right location isn't always a guarantee and usually ends in compromise. Add to this situation not being able to speak the native language fluently or have any friends or acquaintances in the city, no constant income et voilá! You have your own personal hell for as long as it takes you to just say OKAY I'LL TAKE THIS ONE I DON'T EVEN CARE.
This was me for my first three years in Spain as an auxiliar. This post is for anyone about to embark on the search for an apartment abroad, but I have a special spot in my heart for those of you coming over for the first time. Here is a list of things to keep in mind to help you on your search for the perfect place.
1. Do not rent anything without seeing it in person.
People are tricky mother-effers these days. They will convince you that an apartment is in perfect condition and a great deal, you just have to transfer the money and they will send you the keys. Don't do this. Just. Don't. Do. This.
2. Have an idea of the market
Anyone living in Barcelona right now can tell you rent prices are out of control, and anything available goes in a matter of hours. Landlords are realizing that the demand for apartments is high, and the supply is not, so Econ 101 tells us what happens. If this is the case in the city you are going to, you will want to know ahead of time. Use websites like Numbeo to help you get an idea for how much apartments are before you start looking.
3. Get a friend, fast
If you are moving abroad alone, and don't have much savings, or don't have a job yet, you are going to need a room mate to survive. My first few years in Spain I loved having a room mate. There was always someone to grab a beer and a tapa with any given day of the week, to meet new people, or listen to how horribly my class went that day. I would also not worry about your room mate being native from the country you're going to–I originally always wanted this but it is actually nice to be able to decompress after a full day with someone who literally and figuratively speaks your language. Facebook should have tons of groups for finding room mates, and sites like Stukers can set you up with others looking in your area.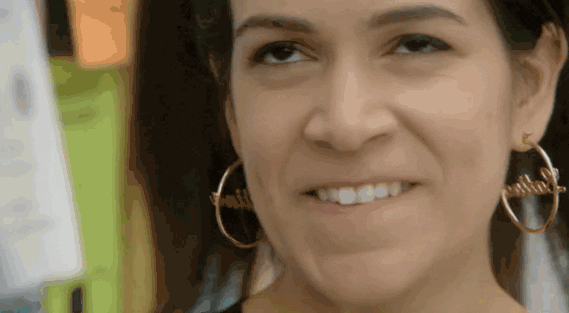 Always look for someone to complement your weirdness.
4. Find a forum
Look for expat groups in or around the area you are moving to.  These are good places to ask questions about rent prices and terms or conditions that might seem strange to you or could be quite normal. Or even the opposite, a good place for people to tell you to get out now because your landlord is a crook.
5. Know what the initial blow will be
This is a good question to ask in an expat forum, but I'll explain briefly what you can expect in Spain.
In most places, you will be expected to pay up front two months rent–one for the first month, and one for the security deposit. If you live in a big city like Barcelona, there is a good chance that you will even have to pay two or three months of a security deposit up front as well.  In big cities there could also be an agency fee, which will likely be another month's rent (that you'll never see again). If your apartment hasn't been inhabited in awhile, you will also need to pay to get the water, electricity, and internet up and running. (Are you following along on your calculator?) All in all, it is not unheard of to pay upwards of 2,000 euros when you first move in. (That room mate is starting to sound really good, isn't it?)
6. Location, location, lo-freaking-cation
Can we just all agree that the city center of most places is usually the worst? Dirty, smelly, dark, and yet somehow super expensive. At least this is true of Barcelona. If you are looking for a place, I warn against neighborhoods like The Gothic, The Borne, Raval, or Barceloneta. You will pay significantly more and have to deal with all things that come with tourism like noise, trash, and those lovely smells I was talking about.
Obviously being close to your job is ideal but also keep an eye out for metro stops and bus stops, grocery stores, public hospitals, post offices, and gyms nearby. If you're moving abroad you probably won't have a car and you don't want to spend all day on public transport to pick up the package of Reeses peanut butter cups someone sent from home.
7. Ask about amenities
Depending on your location, be sure to ask about certain amenities like heat or air conditioning. If you're moving to Barcelona and your apartment has AC, you will be forever thankful. If your apartment is on a top floor, you also want to know about an elevator. This isn't always a given in old apartments.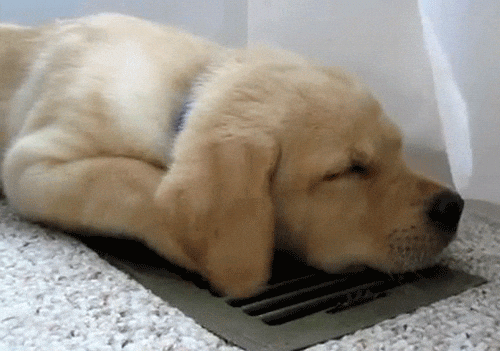 8. Be careful with lower floors
Not only is the noise infuriating, but ground or first floor apartments facing the street are the easiest to break into. I wish I could say I was making this up but unfortunately I have multiple friends who have had terrible experiences with this. In addition, cockroaches are not unheard of in Spain, especially places near the coast, and the lower floors are usually the worst affected.
9. Light up your life
Terrible headline, my bad. But it will be your bad if you don't take note of the light that the apartment gets during the day. Electricity is much more expensive in Europe than in the States, so more light means a lower electric bill, (and more Vitamin D!)
Don't be Leo. Don't throw your money away.
10. Leave your home country standards behind
I come from the States, where, as a portly Brit recently told me, "everything is bigger and better". (His words, not mine). Apartments included. This is not the case in many places in the world, including Spain. Understand that your idea of a spacious apartment will probably either cost you more than you earn in a month or not exist at all.
11. Know where to look
Sites like Idealista, Easy Piso, Habitaclia, and FotoCasa are great for looking for apartments and rooms, but don't eliminate other options. Try finding Facebook groups in your city that advertise rooms and apartments, you may even be more likely to get a better deal or last minute offer here than with the bigger sites. Also, take a day to check out any postings in your local University if you have one. My first few years we always went to the bulletin board and took some numbers. Nothing to lose!
11. Be cool with compromise
You don't need me to tell you that the perfect apartment doesn't exist. We've all watched our fair share of HGTV to know that no one gets everything on their "must have" list for the price they want. Prioritize what is most important to you, without jeopardizing other aspects at the same time.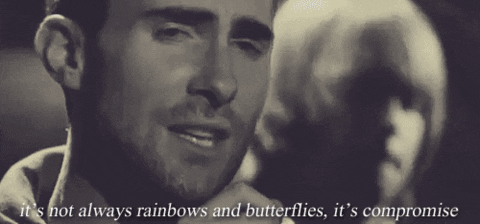 I would love to know about your experience or questions you have about moving abroad! What was it like? What would you have done differently? What are you most nervous about? Share your thoughts in the comments below!